Restaurants, breweries able to expand patio seating in Vancouver
Restaurants and breweries in Vancouver now have more freedom in opening up patio spaces in a bid to help the struggling industry amid pandemic.
Coun. Sarah Kirby-Yung says the restaurant industry has been hit hard during this pandemic and needs help.
"I would hate to see us lose our restaurants. Those small businesses, they're the heart and soul of our city. It's where we connect and socialize," she says.
After connecting with some local restaurants, Kirby-Yung says she learned some places just needed patio space in order to open again safely.
"I talked to operators. I talked to one fella who has five restaurants, small ones in Vancouver. He says, 'Four of them, I can have an outdoor space, and that will enable me to open,'" she says.Sarah Kirby-Yung 楊瑞蘭@sarahkirby_yung
Motion passes! Staff will move forward asap. New 'Flexible, Innovative & Expedited Patio Permitting' options will be avail imminently. Moving dining outside is a mission critical to our #restaurants ability to survive. #smallbusiness #economicrecovery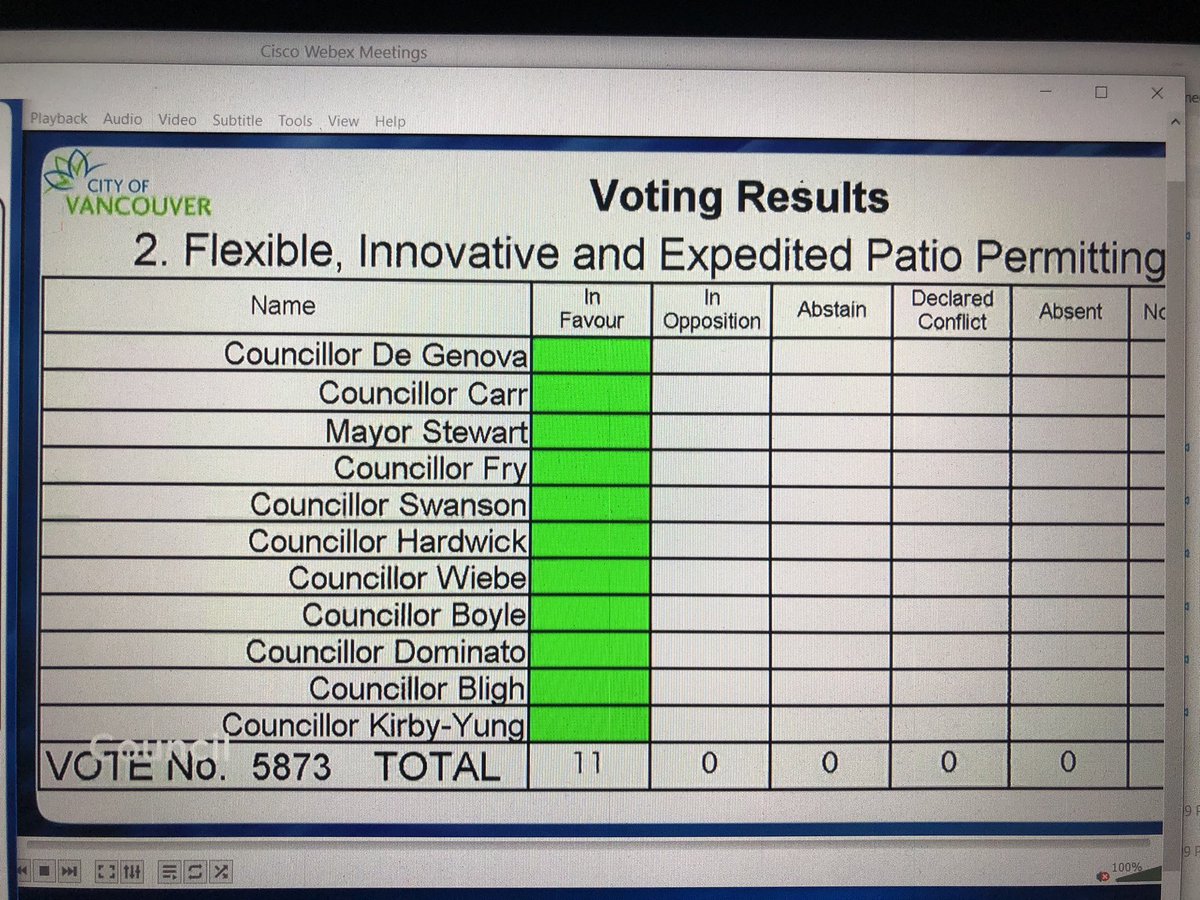 220Twitter Ads info and privacy52 people are talking about this

A motion passed unanimously Wednesday allowing restaurants and breweries to expand patio spaces.
Kirby-Yung says this will help some restaurants open, while still practicing physical distancing.
"We know that our restaurants have high overhead costs. They still have high rent and costs of operating, and the numbers just don't work if they have to stay with their inside spaces. This could make or break the difference between a restaurant being able to survive or being able to re-open up at all," she explains.
The councillor also says it is somewhat of historic motion since Vancouver has never allowed craft breweries to have patios before because they're located in industrial areas.
"For the first time, you can go to somewhere that might of had a small tasting room, or if you're picking up some local Vancouver brews to go, you can actually sit outside to enjoy one, so that's huge," Kirby-Yung says.