Fundraiser launched for 8-year-old boy battling cancer in Vancouver
A woman has launched a campaign in order to raise funds to support her eight-year-old nephew and his family while he battles cancer at BC Children's Hospital in Vancouver.
In the spring of 2014, Justice Granger was diagnosed with Acute Lymphocytic Leukemia; he was just two years old.
Since then, his aunt, Shawna Mueller, tells Vancouver Is Awesome in a phone call that he has received countless treatments. On top of that, she says his family, who are from 100 Mile House, will need to stay with him in Vancouver while he receives treatment at the children's hospital.
"This family has really gone through tremendous anguish and little Justice has suffered so much. My hope is that by sharing this story, the family can receive support to help take some pressure off and to allow Justice's mom, dad, and sister to stay in Vancouver full-time with him," says Mueller.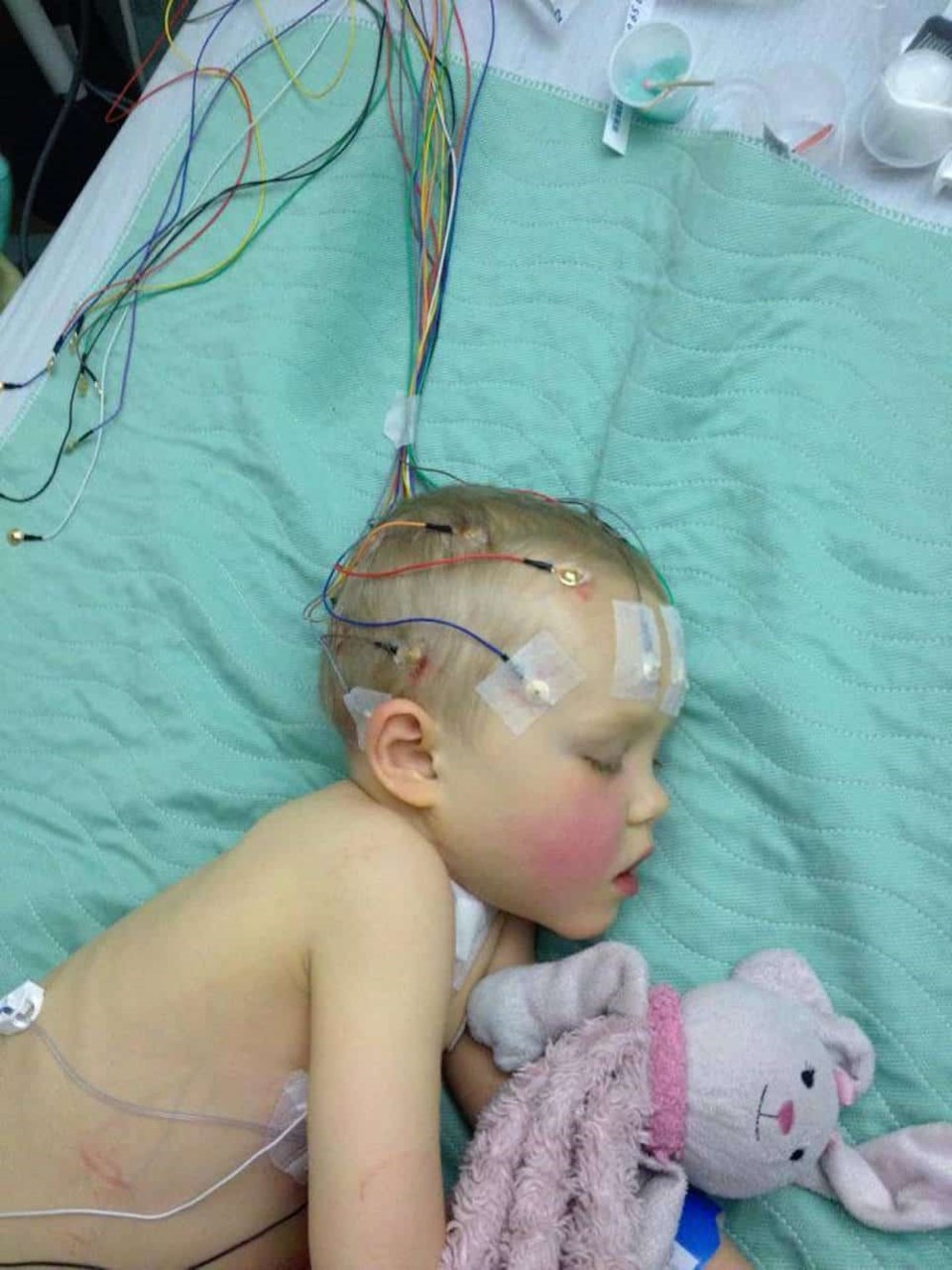 Photo courtesy of Shawna Mueller
Mueller says that Justice has undergone countless tests, painful surgeries, countless blood transfusions and rounds of chemotherapy and other drugs. She adds that he's also experienced organ failure, septic shock, and infections.
"Following surgery to place a port line, Justice didn't wake up for four days, and when he awoke he couldn't speak and was unaware of his surroundings. The doctors concluded that he suffered from permanent brain damage," Mueller explains. "Thankfully, over time, his voice and spirit returned."
And while Justice has gone through periods of remission through over the years, Mueller says the cancer always returns. In the beginning of May this year, Mueller says Justice completed his most recent maintenance chemotherapy treatments; he also received an award for bravery.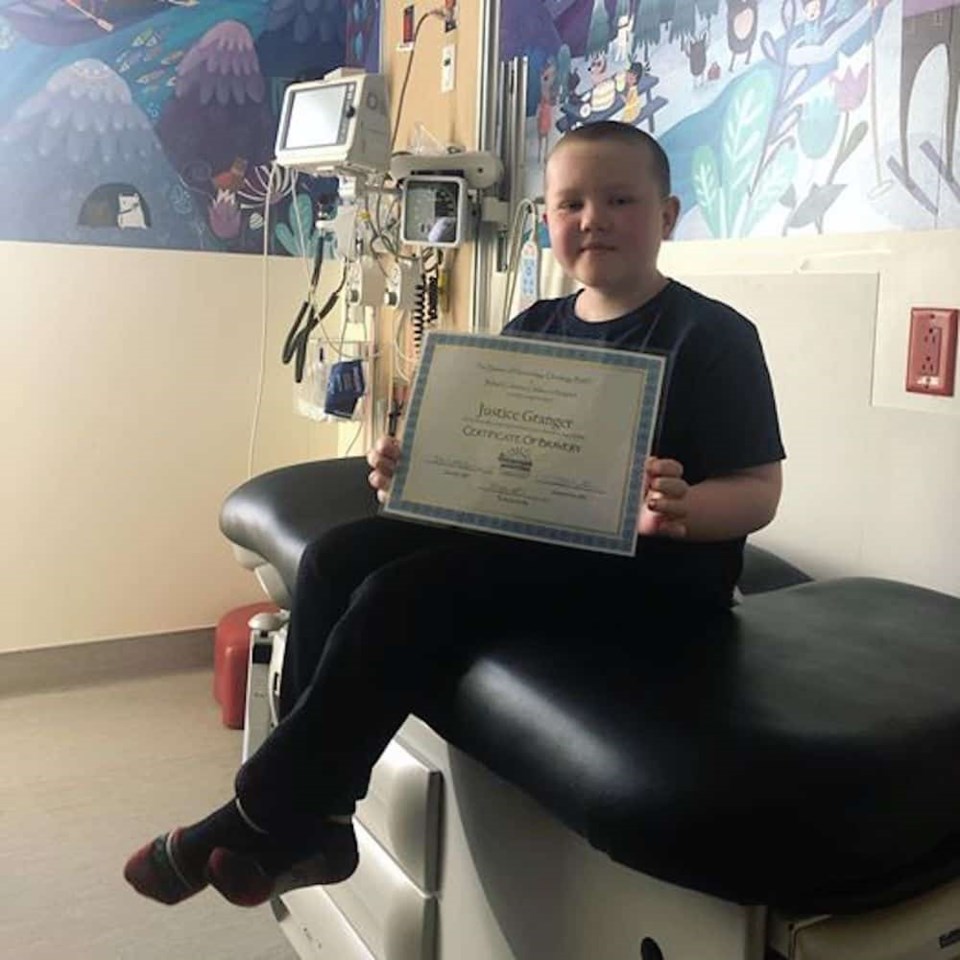 Photo courtesy of Shawna Mueller
Sadly, the relief was short-lived. Only days later, Mueller says the blood work came back irregular. Further tests confirmed that Justice's cancer had returned.
Now, Justice will need a bone marrow transplant, but first the cancer needs to be in remission.
He is expected to be at Children's Hospital for the next six to nine months, if everything goes well.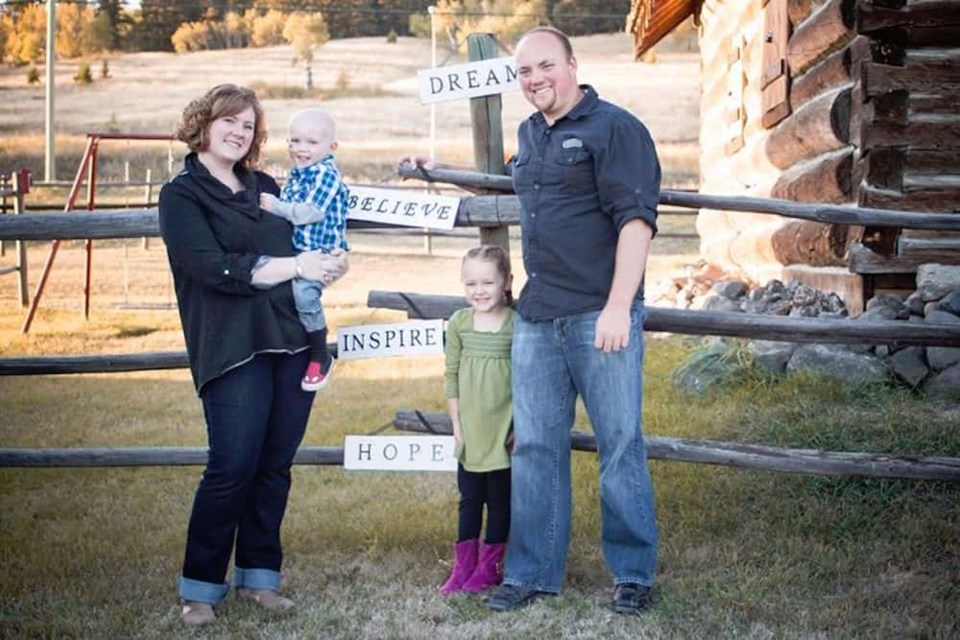 Photo courtesy of Shawna Mueller
On top of Justice's battle with cancer, the Granger family has also struggled to adopt a child due to the COVID-19 pandemic. After six years in the adoption process, Jeremy and Coreen Granger were given the green light to move forward. Shortly after, they found their daughter in an orphanage in Haiti.
"All of the adoption papers went through just as COVID hit and flights were grounded," writes Mueller in an email. "They've just recently gotten word that as soon as two other adopted Haitian children receive their visas, they will all be able to fly together and be reunited with their new families in Canada.
"She just turned 5 years old and her name is Lovemika."
The couple also has a ten-year-old daughter, Serenity Granger.
As of June 10, the gofundme campaign has raised $2,640. Find out more information HERE.